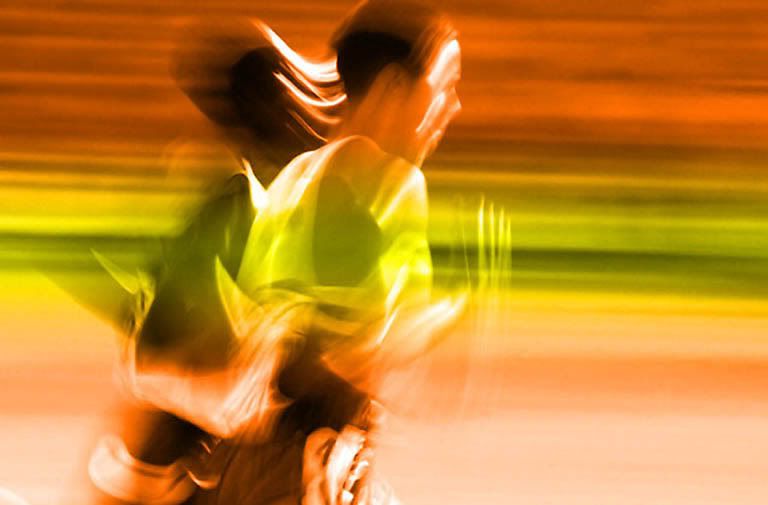 Which isn't such a bad thing, as long as you're taking home the
right foods
--ones that will keep you healthy, fuel peak performance, and easily cook up into lots of delicious meals. So before your next trip to the grocery store, add the following 15 foods to your must-buy list. Then, when you get home, use
our tips and recipes
to easily get them into your diet and onto your menu.
Add to your cart: Almonds
Runners should eat a small handful of almonds at least three to five times per week. Nuts, especially almonds, are an excellent source of vitamin E, an antioxidant that many runners fall short on because there are so few good food sources of it. Studies have shown that eating nuts several times per week lowers circulating cholesterol levels, particularly the artery-clogging LDL type, decreasing
your risk for heart disease
. And the form of vitamin E found in nuts, called gamma-tocopherol (a form not typically found in supplements), may also help protect against cancer.
Add to your diet: Add almonds and other nuts to salads or pasta dishes, use as a topping for casseroles, or throw them into your bowl of hot cereal for extra crunch. Combine with chopped dried fruit, soy nuts, and chocolate bits for a healthy and tasty trail mix. Almond butter is perfect spread over whole-grain toast or on a whole-wheat tortilla, topped with raisins, and rolled up. Store all nuts in jars or zipper bags in a cool dry place away from sunlight and they'll keep for about two to four months. Storing them in the freezer will allow them to keep an extra month or two.
Add to your cart: Eggs
One egg fulfills about 10 percent of your daily protein needs. Egg protein is the most complete food protein short of human breast milk, which means the protein in eggs contains all the crucial amino acids your hard-working muscles need to promote recovery. Eat just one of these nutritional powerhouses and you'll also get about 30 percent of the Daily Value (DV) for vitamin K, which is vital for healthy bones. And eggs contain choline, a brain nutrient that aids memory, and leutin, a pigment needed for healthy eyes. Choose omega-3 enhanced eggs and you can also increase your intake of healthy fats. Don't worry too much about the cholesterol: Studies have shown that egg eaters have a lower risk for heart disease than those who avoid eggs.
Add to your diet: Whether boiled, scrambled, poached, or fried (in a nonstick skillet to cut down on the need for additional fats), eggs are great anytime. Use them as the base for skillet meals such as frittatas. Or include them in sandwiches, burritos, or wraps as you would meat fillers. You can also add them to casseroles and soups by cracking one or two in during the last minute of cooking.
Coming from
www.runnersworld.com