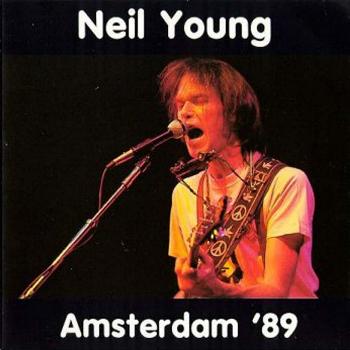 I hope the bandwidth gods are kind to me today, but I just had to share this whole show at once. This is an excellent set of acoustic Neil Young, and I couldn't bring myself to post it in installments. It's amazing the extent to which Young and his music have remained relevant decades into his storied music career.
I remember having this show on cassette back in my analog trading days, and really enjoying it then as well. Back then circulating it involved lots of time, Maxell XLII tapes, and frequent trips to the post office. Now you can grab it here for nothing. To top it off, this is ripped from a bootleg CD. That makes me feel even better about flooding the market with free downloads of the show. I hope you enjoy it as much as I do.
Neil Young
December 10, 1989
Muziektheater Stopera
Amsterdam, Holland
01. Hey Hey My My
02. Rockin' in the Free World
03. Old Laughing Lady
04. Don't Let It Bring You Down
05. Someday
06. Crime in the City
07. Eldorado
08. Too Far Gone
09. This Note's For You
10. Needle and the Damage Done
11. After the Goldrush
12. Hangin' on a Limb
13. Heart of Gold
14. Ohio
15. Rockin' in the Free World (reprise)
And the cover art, for those who want it:
Front cover
Back cover
More on this weekend's Atlanta events later...







via