I'm going to in Paris . The French, never afraid of being ridicule in the sake of defending their language (and i admire them for that), call it "Mal Au Pixel"!

I won't update the blog much today, so here's some healthy readings and viewings to keep you busy:
- Artnode has published some pretty interesting : Michael Naimark's about the , Christa Sommerer and Laurent Mignonneau's on the same subject, reviews the history of Ars, Lab_au discuss the , etc.
- the excelentisimo now allows readers to their issues for free (bilingual, spanish and english.)
- The voting for the 2006-2007 Rhizome Commissions Program has . If you care about which proposals and which art you want to see supported, please take the
- singing the in
Le Pacha
, a 1968 movie with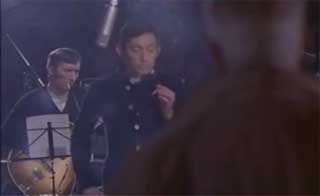 - 's film, adapted from Moebius' Cauchemar Blanc strip.
Via and .